January 6, 2022
Happy 2022 to everyone. Our year has already begun with a repurpose project. Many years ago I purchased some Martha Stewart glass storage containers with rubbery plastic lids from Kmart, and I have to say for the very affordable price they have been an excellent kitchen tool. However, the plastic lids have split over the years but the glass is still in fantastic shape. So, I had seen some glass storage containers on-line with bamboo lids and wondered if we could make some wooden lids to replace the original cracked ones.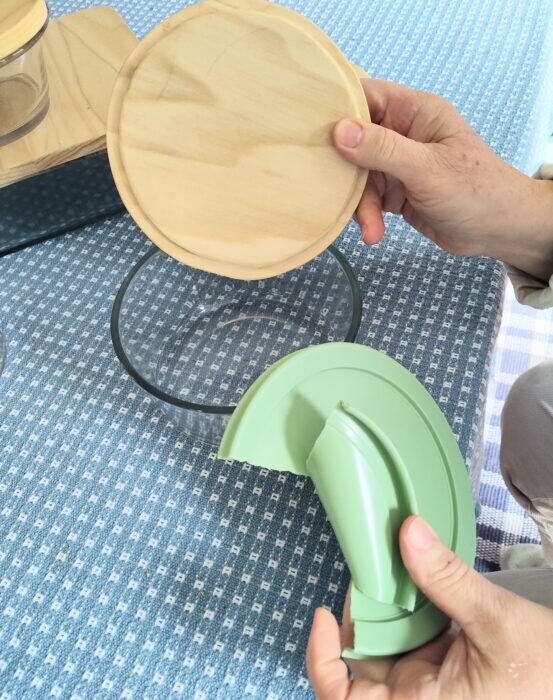 We decided on a 1x12x8 poplar board, tracing the outline of the containers, using a scroll saw and router to make the groove fit on the inside. In the end, we managed to repurpose my old containers. I didn't want to put any silicone around the top, so they are not spill proof, but they do fit snug enough to preserve the contents inside, and they stack nicely in the refrigerator. One more important step was to oil the lids with cooking oil before using them. This will help preserve the wood and should cut down on future warping from moisture.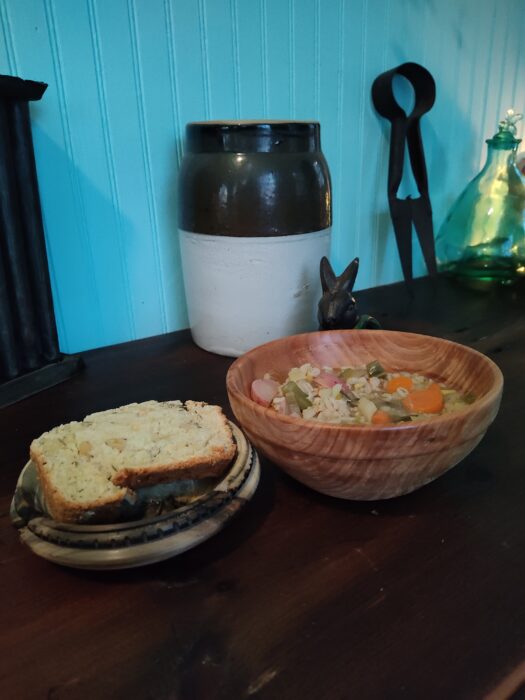 Today is January 6th the last day of the Christmas season. So, to celebrate, last night we had some potage soup and rosemary, cheese, and black walnut bread. What a delicious way to end the season.