February 17, 2021
New Years Eve was very different this year, due to the pandemic. We still had a small celebration, giving my sister her birthday presents earlier in the day, armed with masks, not to mention the Vienna New Years Day Concert with no audience. However, it was still lovely, as usual, no less enjoyable.
Since I didn't have a house full of people this year, I decided to tackle a much needed painting of the laundry room ceiling and walls. I chose a flat soft white from Dutch Boy paints and it looked so fantastic, with a slight warm, velvet texture. I liked the results so much I decided to paint every ceiling in the house, and then finished the month of January cleaning the house from top to bottom — CRAZY! Then, of course, the curtains in the living room, and front room study had a terrible gray color about them. This was due to a problem with some cheap candles given to me a couple years ago, so off to the fabric store for some 100% bleached cotton muslin. I always try to get the inside projects out of the way in the cold winter months, so when the first days of spring arrive I can be outside in them.
However, whilst I was busy with the house, I neglected my seedlings in the basement and found something had eaten a good many of my geranium seedlings. On close inspection, I found the culprit, a very fat green leaf cutter worm brought in on my older geraniums. You would think after all these years of experience I would know better than to make that kind of mistake, but we are all novices when it comes to mother nature.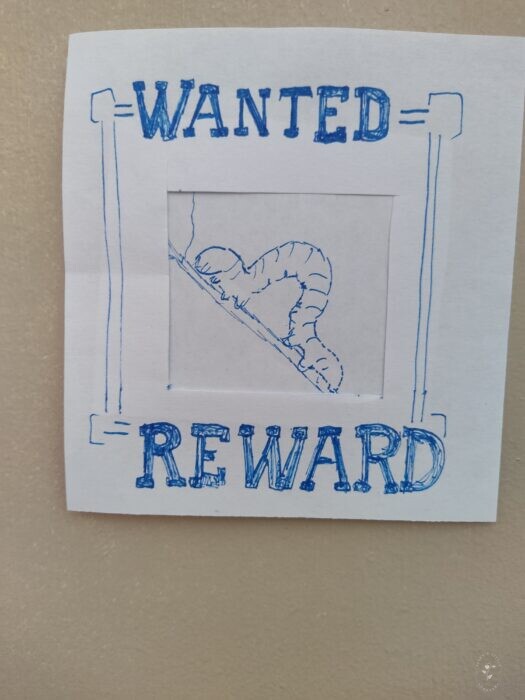 So, with my basement critter free, I turned my attention to starting tomatoes and pepper seeds. It's always pleasant to be in the warm well-lit basement in the winter. The snow is piling up outside, and the temperature is brutal, but in my basement it looks like spring, and speaking of spring, on Ground Hog Day Phil saw his shadow, so the prediction is six more weeks of winter weather. Boy, he wasn't wrong! We have had a record snow fall since February began, and more to come. Harry barks and paws at the sleds everyday, and the sheep like to run amok kicking up their hooves, but the poor chickens are having none of it. I dare say they will emerge from their coop this spring either the best of friends or the worst of enemies. For me, I think this has to be the snowiest and coldest Valentine's Day that I can remember. Still, the cut flowers bring beauty to your home anytime of the year.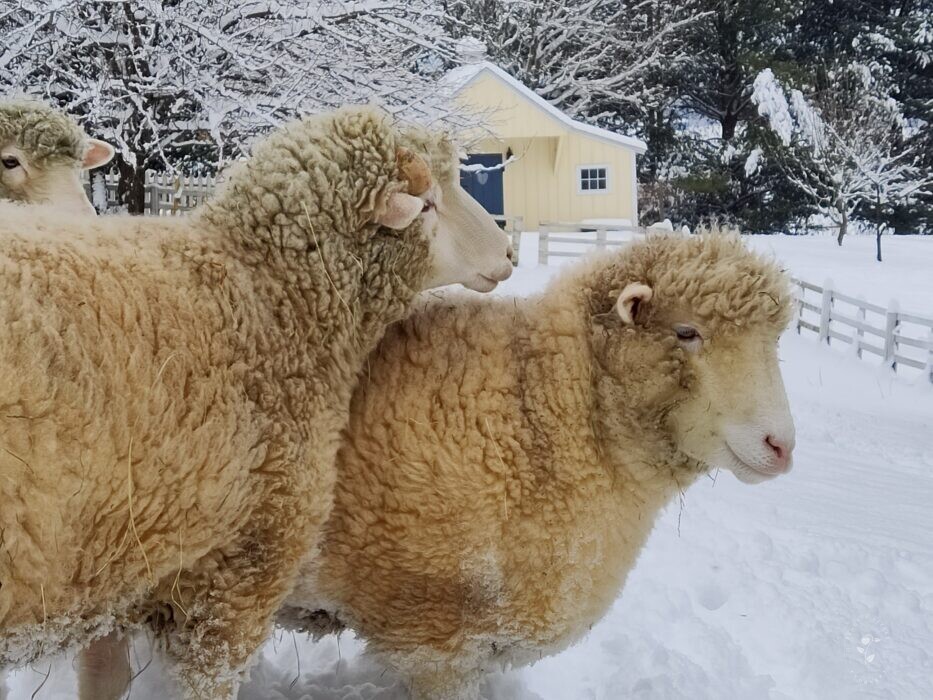 Happy Valentine's Day to all!