October 20, 2020
With the last of autumns warm days we began replacing the porch ceiling boards that I painted a couple of weeks ago. First we removed the old material, added some new support boards, and finally we are ready to install the bead board.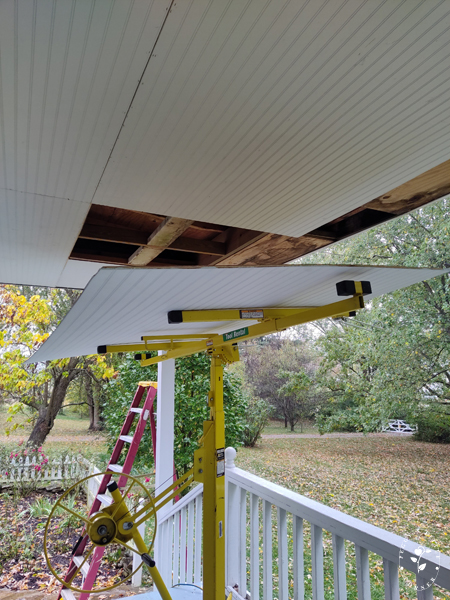 We rented a drywall lift because the sheets are so heavy and awkward. As we were making progress on the ceiling it began raining and we found we have a leak on the porch roof, so needless to say the underside of this project has stopped. Now we have to repair the roof before we can continue the pretty part. Harry does not like this project, I think he objects to the noise being made by the air compressor.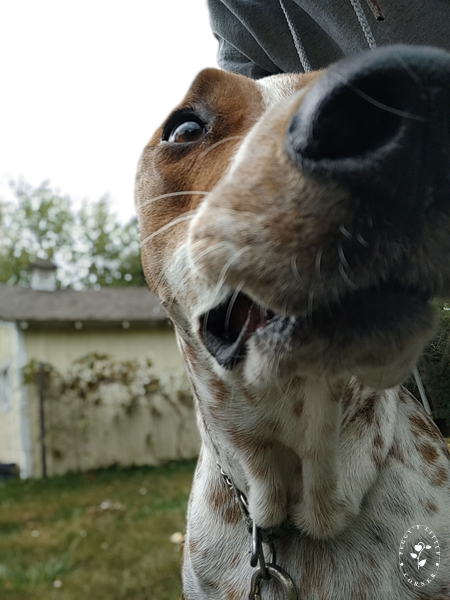 Friend Mary stopped by for a visit, we stayed outside it was such beautiful weather, that way we didn't have to where masks, the porch is large enough to social distance. I have to admit I had a lot to get finished, but the visit was a welcomed rest, it made me sit down and relax for a while. Oh well the batteries have all died and we'll have to recharge them all, I think a higher power is trying to tell us to take a break.