June 27, 2020
After leaving the new section to grow for a while, I thought I would take an evening stroll and see how the grass is coming along.  The orchard grass isn't exactly thriving tall, but it is growing, and the rabbits seem to be enjoying the new area.  However, I am missing my wood thrush, along with my little cardinal in the grapevine. Given the amount of cats allowed to run rampant on our property, I am not surprised.  The situation gets even more complicated, every time Harry catches scent of one.  Needless to say, we need to find a solution to this problem.  There is no point in creating a habitat if it is only be the buffet for my neighbor's many cats.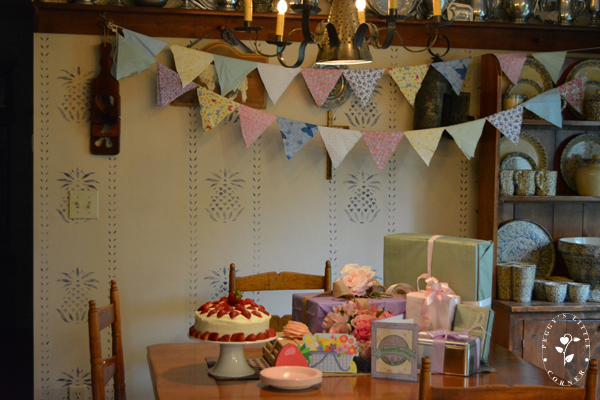 Once again, it is time to celebrate my birthday, and on a last minute birthday request, Marty scooped up on some bargain roses, big and beautiful, for a mere 5 dollars apiece.  I think I'll have to count this year as the year of the perennial bargains!  My mother also dropped off a beautiful bright pink rose as an early birthday present.  Everyone eventually got a piece of strawberry cake pushed through the fence, courtesy of my daughter, but we are still practicing social distancing for everyone's safety.
The weather was nice enough to make up for the inconveniences, though, and I spent the week planting my rose bushes, and then later moved rocks down to the edge of house.  Originally, the rock move was meant as a flooding solution to the basement.  On reflection, however, it won't solve our water situation but did surprisingly added some charming age to the house.  Another lesson learned for adding old-time appeal to the home: just add a rock border!