June 18, 2016
Already the weeds are taking over. It seems like you only get a brief moment of satisfaction in seeing your flower beds nice and tidy and weed free. While I was weeding this week I noticed the tulip and daffodil foliage was dry and spent, so I cut it all back.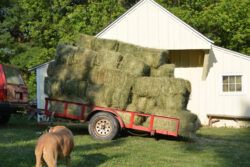 Wouldn't you know it, we decided to stock up on hay for winter and the weather has gotten very hot, not normal for this time of June. Handling hay is bad enough, but when you're hot and sticky it can drive you mad. Oh well, it must be done and the sheep are set for the winter.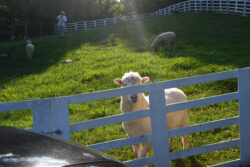 It is important to make sure that you give sheep good dry hay that has not been grown anywhere near an agricultural field. Chemicals used to help cash crops grow have a lot of copper and other substances in them that are harmful to sheep, which is why we are really satisfied with the batch we have this year. It was grown on an old field in the mountains, and the smell is so good, I think I could eat it. Already the sheep seem interested.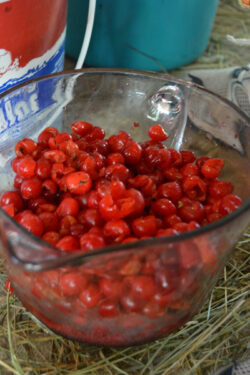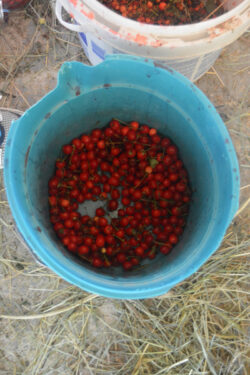 The cherry trees are very full this year I've spent the last three day picking cherries. I always gather as many as I can and then I leave a tree or two for the birds. It always draws in cedar waxwings, and I love to hear their sound. The cedar waxwing's call sounds like distant chimes. It's very haunting in the early morning, when the fog is still in the hills, but so very beautiful.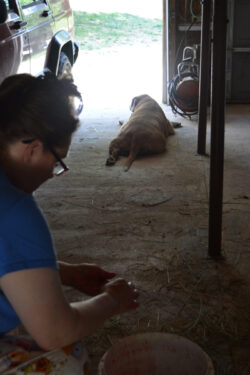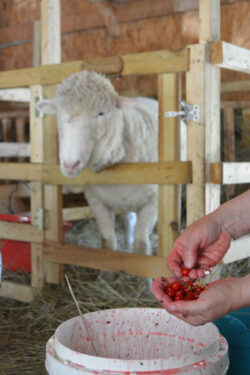 Today I got a pleasant surprise. I got a call from friend Sherri and the two of us went out to celebrate our birthdays together. Our birthdays are just two days apart, at the end of June, so this was a perfect time for us to get together. After cooking nearly every meal throughout the year, it is nice to have someone else serve me for a day, and not have the mess in my own house. It's a time to be carefree and enjoy the good girl conversation and silliness that inevitably ensues when we get together.
I've been making bracelets for family members for a while now, and knowing Sherri's great love of turquoise, I decided to build a bracelet for her this year. I think it looked very nice on her!